Stone Mason, Lansing, MI
Masonry is our passion—it's what we do day in and day out. Xtreme Mason Contractors is your single source for exterior building installation and repairs. From brick, stone, limestone, and terra cotta restoration to tuckpointing and much more, we do it all. Our experienced team provides a comprehensive suite of masonry application, restoration and repair services and can handle any specific masonry issue or concern.
We are experts in the installation and restoration of commercial, industrial and historic building facades. Our extensive knowledge in accessing the exteriors of the buildings coupled with our quality craftsmanship has created a demand for specialization in this type of work in the greater Lansing area.
STONE MASON SERVICES
Stone repair is usually defined as patching of a spall, which is a broken or worn area of stone. This is completed using a material specially designed to match the original stone matrix being repaired: granite, limestone, or sandstone. The patching material is tinted to match the color of the stone and our highly trained Masons work with the material to match the texture and contours of the stone.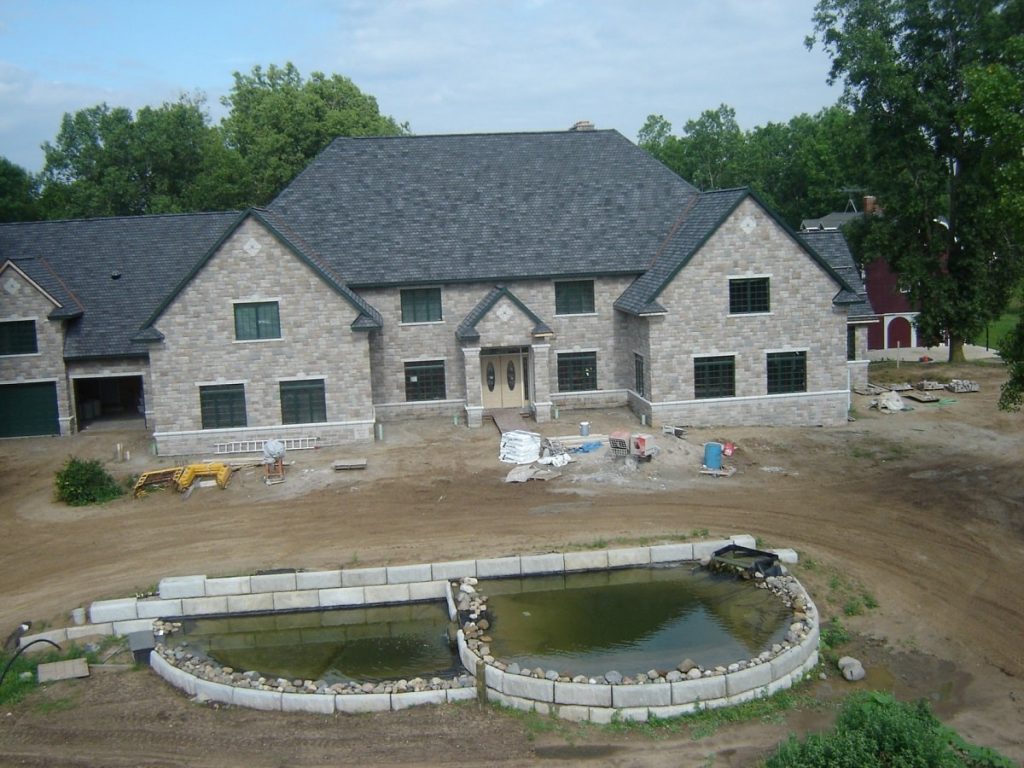 Stone installation is the process of removing an entire stone and replacing it with a new stone if needed. In some instances, we can reset the original stone that may have moved out of place.
TERRACOTA MASON SERVICES
Terracotta is a clay tile that has been used for hundreds of years. When it comes to repairing or replacing the terracotta, some challenges arise because each stone is unique in its design. When terracotta degrades, the color changes, it can chip and crack so matching the tile color may require additional testing of the material. Terracotta can be patched, re-glazed, or secured depending upon the condition of the piece in question.
LIMESTONE MASON SERVICES
Concrete is the combination of types of cement, rock (such as limestone), sand, and water mixed in the proper proportions. This mix is then placed in forms, with a reinforcement system. There are many reasons that concrete may need to be repaired. This could be from support bars that are failing or rusting, the use of harsh winter salt, freezing/thawing, or improper finishing when originally poured. A quick investigation can be done to determine what has caused the damage, and the proper repair plan can be assessed.
Due to its prestigious appearance, Limestone has been used In historic buildings throughout the area for striking and visually attractive facades. Limestone is a delicate material, that requires expert knowledge and skill to restore. At Xtreme Mason Contractors, we have years of experience in installing and repairing limestone for some of the most cherished structures in our area.
When we take on your job, we get it done right and deliver the best possible result. Contact us today for more information at 517-449-9934!