Commercial Mason, Lansing, MI
Xtreme Mason Contractors is a family-operated masonry company located in Laingsburg Michigan. Xtreme was founded in 2006 by Amanda and Jim Conklin. We are a 100% woman-owned company and signatory to Bricklayers and Laborers Union.
Xtreme Mason Contractors has its roots formed in a long line of family tradition. Jim is a third-generation mason with over 20 years of experience in the industry and performs Project Management and Estimating. Jim's Father Jim is a retired mason who estimated for Kennedy Masonry for over 20 years. Jim's Grandfather was also a professional mason in the Lansing area. Amanda also comes from a family of masons. Her grandfather and Great-Grandfather were both bricklayers. She has 20 years of financial management and accounting experience. Amanda manages the financial operations at Xtreme Mason Contractors. Jim and Amanda's family history continues with their son Nathan. Nathan is an accomplished Bricklayer & Allied Craftsman Mason, proudly carrying on the traditions of our family.
Xtreme typically employs approximately 15-20 Union Bricklayers and Laborers within our company. We generally operate within 75 miles of our home office with the willingness and capabilities to expand our area as required. We are proud to employ experts in the field, many of which have decades of experience under their belt and in turn, teach their methods to the next generation of commercial masons. We have recently expanded our team to bring even more trade experience to our growing company. We are always interested in adding more talent to our team, so please let us know if you'd like to inquire about a career with us!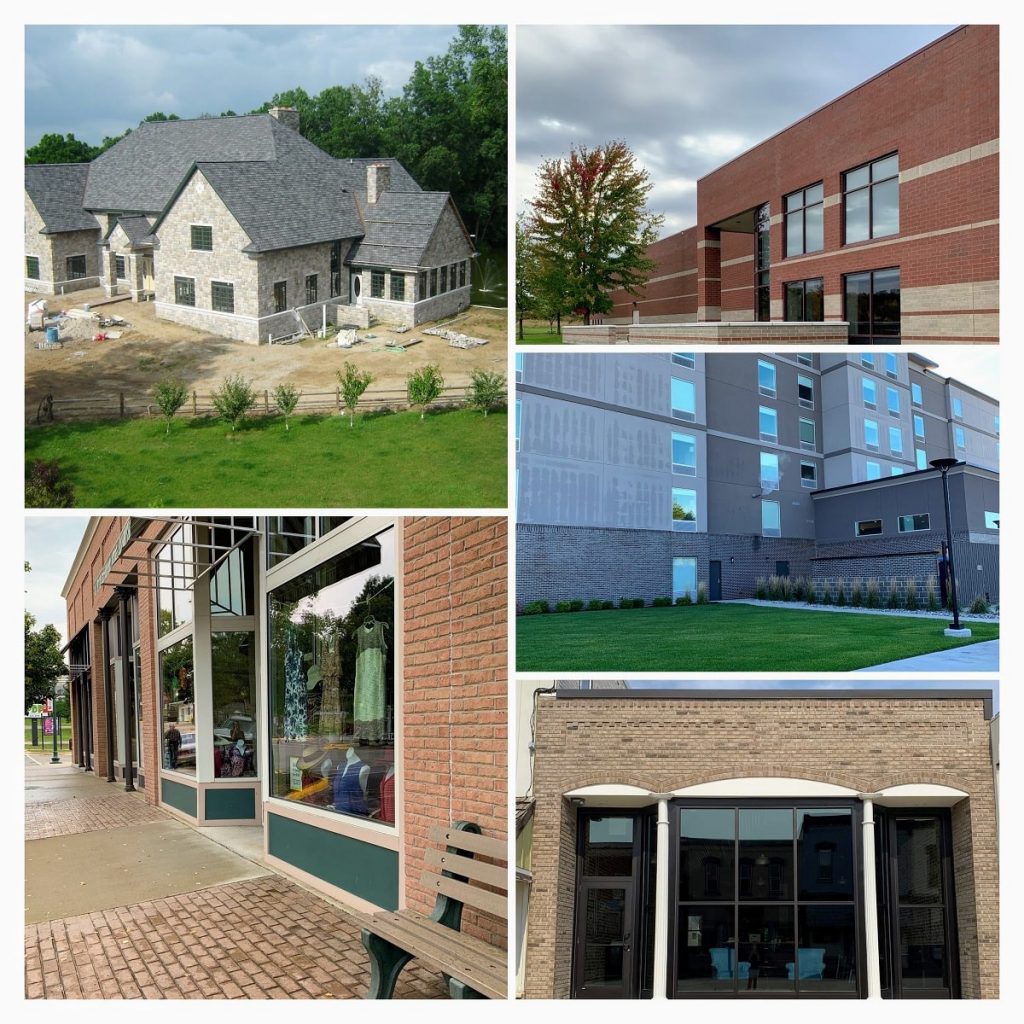 Xtreme Mason Contractors performs Brick, CMU, Stone, and historic restoration throughout the greater Lansing area. We also offer other specialties and resources for non-traditional projects as well. Xtreme maintains a personable approach in all of our projects. We take pride in all stages of construction and ensure that our clients receive quality craftsmanship on time and on budget.
From tuckpointing and bricklaying to historic restorations, Xtreme Mason Contractors is your trusted partner in all aspects of professional, commercial masonry installation and repair. When looking for a local professional mason look no further, contact us today at 517-449-9934!